The Commonwealth Park, Gibraltar
Contributing to a new green space in Gibraltar
Following our support of the conversion of Europa Point, an abandoned seafront site on the southernmost point of the island, we were drawn to further contribute to enhancing Gibraltar's public spaces with the project to create the Commonwealth Park. Between 2012 and 2014 we donated £700,000 towards the park, which would bring much-needed recreational space to the busy town centre.
From concrete lot to public green space
'Having lived in Gibraltar for several years, we felt inspired to improve the public spaces, in collaboration with the Government of Gibraltar', says our Executive Trustee Soma. 'The plan for the park was tremendous. Right next to King's Bastion, it would complement the nearby bowling, ice skating and cinema facilities with a huge landscaped park including water features, sculptures and a jogging track.'
The site for development was a parking lot close to where Soma and Anurag used to live. It was a substantial space, and the idea of it becoming a picturesque space for locals to relax and get respite was very exciting.
Gibraltar's Commonwealth Park includes over 130 trees.
The park cost £5.6m in total, including £3.4m paid by the public purse, £1.5m from an EU grant and £700,000 donated by Kusuma Trust Gibraltar.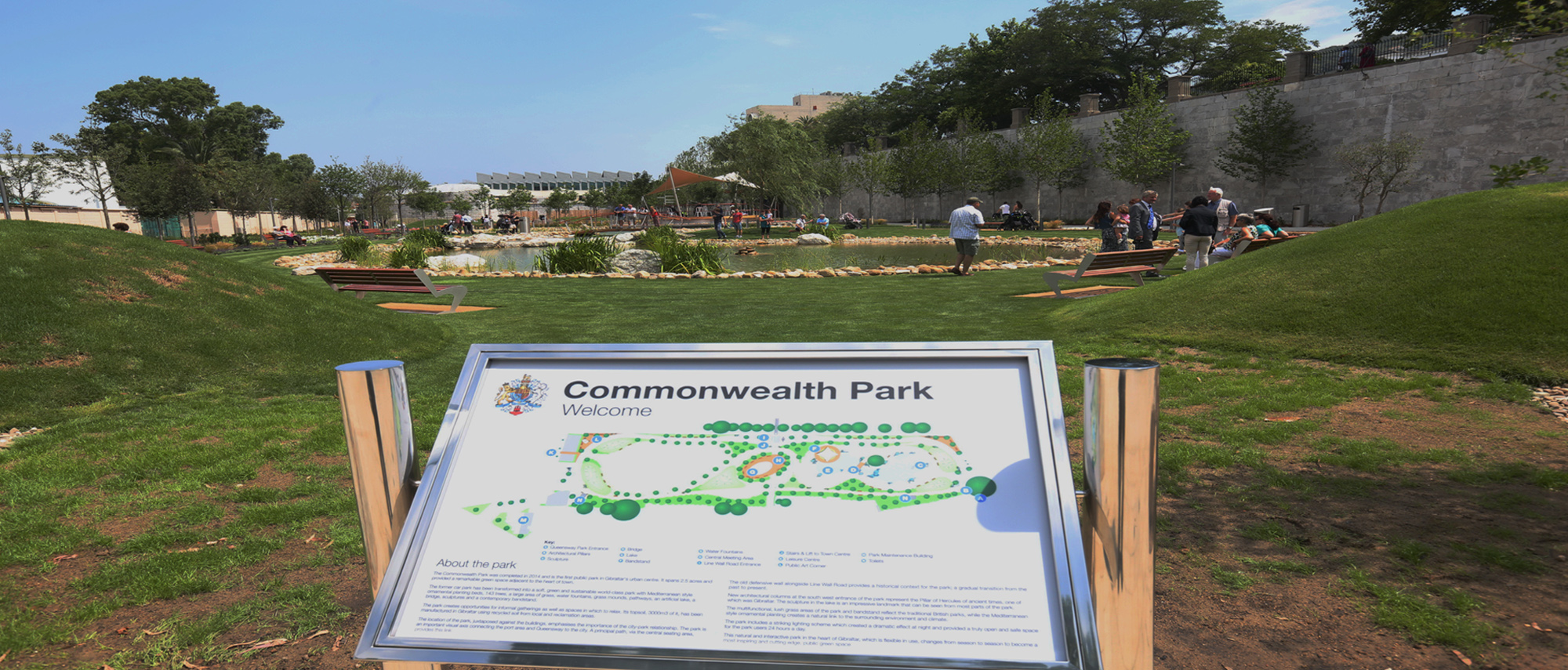 An oasis of calm
As part of the project Anurag and Soma worked closely with the planners and other contributors to the Commonwealth Park. As one of the government's 'flagship manifesto commitments' it had strong green credentials. For example, local waste products were used to create 3000m³ of topsoil that were required.
The park opened in June 2014, changing the urban landscape of Gibraltar. The park has since been used for events such as the Jazz festival and as an outdoor cinema venue in summer. As the first public park built since the Alameda was opened in 1816, it's described as 'an oasis of calm from a hectic and busy city' by the Gibraltar Heritage Trust.
'Kusuma's is just a part contribution of £700,000 to the major project driven by the Government. But in helping provide some of the trees and green area we hope that this will add to a project that should bring some relaxation and respite from the ever busy world.'