Covid Response: Hospice Care
Being there for healthcare staff and volunteers
We gave grants to three London hospices during the initial months of the coronavirus pandemic. Our grants totalled over £100,000 and are helping provide thousands of people with vital end of life care.
Filling the fundraising gap
 When the pandemic led to lockdowns and social distancing rules, charities had to suspend fundraising events and close their shops. Without this income, many struggled to keep going, especially as demand for their vital services was increasing.
Greenwich and Bexley Community Hospice receives around a third of their funding from the NHS – they have to fundraise for the rest. That's £5 million every year from local people, businesses and organisations, or they can't continue to provide physical and emotional end of life care. The pandemic meant not only was there a massive drop in income but even more people were relying on their services. Between April and September 2020, the hospice cared for 2,022 people across all of its services, compared to 1,181 in the same period the previous year.
We gave a first grant in June 2020 to help with lost income so they could keep providing desperately needed care and support. The surge in coronavirus infections over the winter further increased the strain on hospices. In January 2021, we gave a second grant to  support Greenwich and Bexley Community Hospice's community nursing work during lockdown.
Royal Trinity Hospice in Clapham relies on income from their 32 shops to run their 28-bed inpatient unit and provide free care for patients and their families. As well as inpatient care, they offer a range of other services, including therapy, welfare and financial advice, exercise classes, physiotherapy, bereavement support, and community nursing to people with dementia. When every shop had to close, they set up a fundraising appeal and we gave a grant to help them keep going.
Across the UK there are more than 200 hospices. Together, they care for more than 200,000 adults and children each year.
We gave grants to three London hospices, totalling more than £100,000, during the first few months of the coronavirus crisis.
Our grants helped fund inpatient and community services and provide equipment, benefiting more than 3,500 people.

Grants for vital equipment
North London Hospice provides end of life care to adults living with life-limiting illnesses in the boroughs of Barnet, Enfield and Haringey. They needed practical equipment for their increasing number of patients.
Our grant paid for nine portable recliner chairs, which help improve patients' circulation and make it easier for them to breathe. The specialised chairs also help with digestion, back pain and fatigue. We also funded six syringe drivers for community nurses to use to deliver drugs that help manage patients' pain. They are vital for patients who cannot take pain killers orally due to other symptoms, such as nausea.
"Covid-19 has put enormous strain on healthcare services across the world. In London, it is not only hospitals that have felt the pressure of increasing demand, but also hospices, community health volunteer organisations and healthcare staff of all kinds. We wanted to stand in solidarity with the health sector, helping to fill the funding gaps exacerbated by this crisis."
More Success Stories
Health & Wellbeing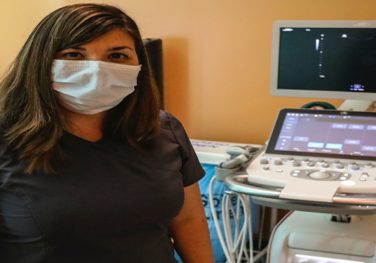 Geography:
United Kingdom
|
Year:
2020,2021
Covid Response: Royal Brompton & Harefield Hospital
We contributed to the Hospital's Charity Emergency Appeal to buy vital equipment to deal with severe cases of COVID-19.
Health & Wellbeing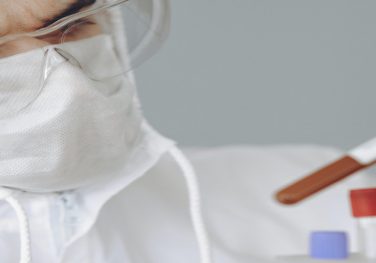 Geography:
United Kingdom
|
Year:
2020
Covid Response: Barts research appeal – COVIDsortium
Our grant to Barts Charity is helping scientists and health professionals understand the immune response to COVID.