Kusuma Schools Partnership Initiative
Our pioneering partnership to develop Indian secondary schools
In 2009 the Indian Government created Rashtriya Madhyamik Shiksha Abhiyan (RMSA), a flagship fund for the improvement of secondary education. We already had a good relationship with many schools in Odisha, where we were running scholarships, when we realised the schools could benefit a lot more from the RMSA. This inspired us to launch the Kusuma School Partnership Initiative in 2013.
An investment in learning pays the best interest
Soma Pujari, our Co-founder and Executive Trustee, takes up the story – 'the family's roots are in Odisha and Uttar Pradesh, and Anurag and I have always wanted to do more for education in the regions where we were raised. We set up the KSPI in 2013 to enable the local communities access RMSA funds and implement strategies developed by local education experts.'
'The work began with supporting schools to create School Management & Development Committees, including parents and community representatives as well as teachers and head teachers. As a group, these bodies drafted School Development Plans, and we supported them to access funds from RMSA which could be invested to improve teaching, learning and governance – as well as the facilities.'
I

ntensive support was provided to nearly 90 Science, Mathematics and English teachers through onsite training.

We gave light-touch support to an additional 567 teachers from another 200 schools in Sambalpur and Hardoi.

In total, more than 8,000 Class 9 and 10 students received interactive learning materials to supplement their textbooks. They also participated in extra classes to help them reach the required standard for secondary school.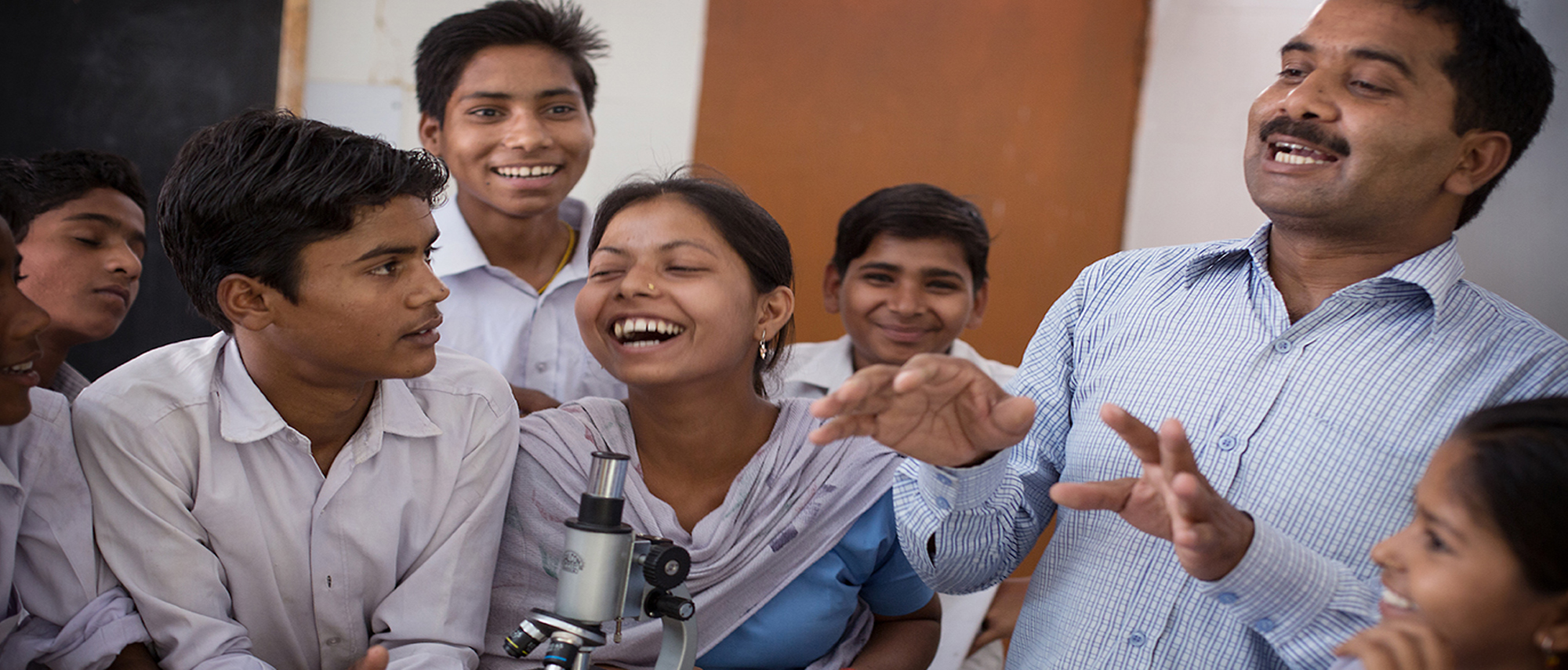 If at first you don't succeed
Initially, the project targeted 25 state schools in Hardoi, Uttar Pradesh and 25 in Sambalpur, Odisha, developing model schools in accordance with the Government of India's flagship scheme, Rashtriya Madhyamik Shiksha Abhiyan. There were some early setbacks – for example, when key members of school staff or committees moved away, we had to rebuild relationships, delaying progress. Reflecting on the experience, Soma says that, 'on the bright side, this led us to working at state level and ultimately reaching more children, teachers and schools.' 
KSPI was the first development initiative of its kind in the region. So that others could learn from the project findings, we commissioned a rigorous evaluation of the project following a baseline assessment of the 50 participating schools in 2014.
'Kusuma's partnership with the State Government strengthens the quality of secondary education in Uttar Pradesh. Their support to improve the capacity of School Management and Development Committees, for the professional development of teachers and student learning, is making a positive contribution to our schools. Our collaboration will test positive interventions at scale and build state-level capacities.'