The Photographers' Gallery
Developing future photographers
The Photographers' Gallery believes photography is for everyone. Since 2017 they have improved young people's access to photography education and increased opportunities in creative careers through the Develop programme. Develop talks and workshops give young people an insight into the careers connected to photography and supports under-represented creatives.
We are proud to support Develop with a grant of £31,648.50. This will enable the Photographers' Gallery to offer a minimum of 400 places on online and in-person talks, events and workshops over three years. At least 70% of those places will be free bursary places for under-represented young people. In addition, each year, six young creatives will be supported to deliver commissions for the gallery.
242 young people participated in Develop between March and June 2023.
55% of previous participants reported finding or following new study or career opportunities as a directresult of taking part in Develop.
The Photographers' Gallery attracts around 230,000 visits a year.

Showcasing young creatives
Each year of the three-year programme will focus on a different opportunity for participants to be commissioned to produce a paid, public work. In 2023/24 the commission will be for a physical exhibition at The Photographers' Gallery; in 2024/25 for six augmented reality works for the gallery's website or Soho Photography Quarter; and in 2025/26 for a publication available for sale in the gallery's bookshop.
Each year starts with three months of weekly in-person and online talks and workshops by gallery staff, photographers and other professionals. These build the skills that participants need to apply for and undertake a commission as well as transferable skills such as how to write a CV and cover letter. The six artists selected for that year's commission will have mentoring sessions supporting them to deliver. Monthly events and check-ins open to everyone will continue through the year.  Read about our previous grant to the Photographers' Gallery here.
"The Photographers' Gallery's mission is to champion photography for everyone and one of our key aims is to place innovative learning, diversity and excellence at our core. The Develop programme is about supporting young people at a key point in their lives and to platform their creative talents to the wider public."
More Success Stories
Access to Opportunity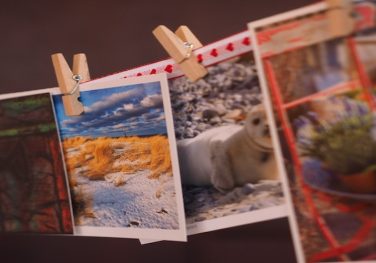 Geography:
United Kingdom
|
Year:
2021,2022,2023
The Photographers' Gallery
Young people are getting the chance to lead public tours at one of London's most celebrated galleries.