School Management and Development Committees – Kusuma Foundation
Building bridges between schools and the community
Improving educational standards in India has been a long-term project for our Founding Trustees Anurag and Soma, and the whole team here. As part of the Kusuma School Partnerships Initiative, we supported a state-wide project to establish School Management and Development Committees (SMDCs). The project was pioneered with 50 schools and a community of parents, teachers and officials. Following its success, it was implemented in 1,584 schools as part of a 5-year Government of Uttar Pradesh project titled SUGAM. As part of our broader efforts and government initiatives to improve the quality of education in India, effective school governance and community participation is a key factor in raising education standards.
Pioneering good school governance
In 2009 the Government of India launched its flagship education improvement programme Rashtriya Madhyamik Shiksha Abhiyan (RMSA) which stated that SMDCs are responsible for school planning and improvement. However, many schools and communities had little support, knowledge or resources to turn to.
Starting in 2013, we helped create SMDCs in 50 schools in Odisha and Uttar Pradesh. The aim was to engage local community members (and especially parents) to participate in school decisions and management. Newly formed SMDCs had help to create a 'vision for a good school' that incorporated best practice, leading to annual improvement plans. Their focus areas include raising student attendance levels, ensuring teacher availability, improving facilities and growing engagement with parents and the community.
Commenting on the project, our Head of Operations Andy says, 'by engaging parents, SMDCs help promote regular attendance at school and participation in extra-curricular activities such as after school Book Club and Film Club, and extra tuition. They also encourage parents to develop a supportive home learning environment and promote reading at home.' SMDCs also learned how to advocate for quality education in their community with District and State government and participated in workshops on accessing external funding.
Since 2013, 18,364 School Management and Development Committee members  have participated in our training sessions
SMDC's from 1,902 schools have benefitted from the training programme and support from Kusuma
With our support the State Government of Uttar Pradesh have scaled up the SMDC programme to all government secondary schools in the State.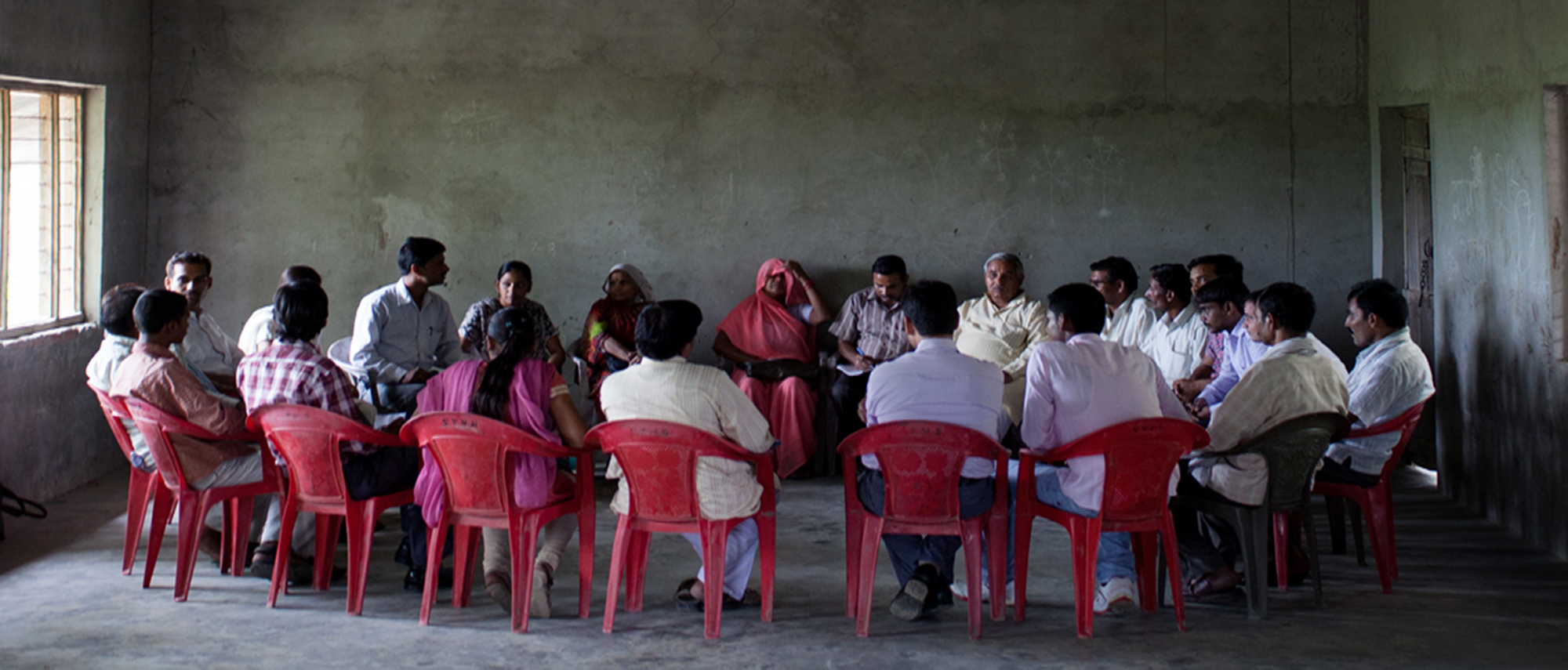 Scaling up success
Following the initial successes of this project in 50 schools, we supported the SUGAM programme in partnership with the State government of Uttar Pradesh. Between 2015 and 2018 the programme promoted effective school governance in all government secondary schools through tailored training resources, coaching master trainers, and delivering training courses.
Soma takes up the story: 'along the way we learned that training alone is not enough to bridge the knowledge and skills gaps of SMDC members, and so we evolved the ongoing support from our team and district officials. For example, the project leaders introduced a dedicated WhatsApp group to promote a community of good practice.'
In March 2018, India merged its national programmes for improving primary and secondary education, aiming to 'ensure that inclusive and equitable quality education is available from nursery through to school graduation'. Having learned how important a role SMDCs play in good school governance, we've continued to support the Government of Uttar Pradesh to overcome barriers faced by SMDCs, aiming to support more than 23,000 SMDC members from 1,584 secondary schools.
'I congratulate Kusuma and Uttar Pradesh Madhyamik Shiksha Abhiyan for successfully completing three years of the Sugam programme. Strengthening community groups like School Management and Development Committees is a long-term goal, but the fact that secondary schools in Uttar Pradesh have developed annual school plans in the last two years is a great success."  '.