Kusuma Trust University Talks
Helping students in Gibraltar prepare for university and beyond
Nearly all Gibraltarian students who are interested in university education apply to institutions in the UK, but distance and familiarity are both barriers to entry. We initiated the Kusuma Trust's biannual University Talks in 2009 to ensure that year 12 and 13 students are given the best introduction to opportunities in higher education, to support them in their applications, and to prepare them for education beyond secondary school.
Where to start with a daunting challenge?
Our founding trustees, Soma and Anurag, have always taken an interest in improving access to education and encouraging students to aspire to their full potential. Having spent years living in Gibraltar with their children, and through the Trust's connections with the Department of Education, they learned about the need to better prepare students for applying to universities.
Since 2009, University Talks has provided sessions and workshops that give clear and expert advice on the UCAS application process, and offer practical support to students who will be asked to attend interviews. 'Our aim to help young people reach their full potential includes informative workshops on applying to Oxbridge and other leading institutions, interview techniques and writing a personal statement', says Andy, Our Head of Operations. Soma, our Executive Trustee, added, 'it's a joy to see so many students take up the opportunity to ask questions about travelling, studying and working'.
The first Kusuma Trust University Talks were in 2009.

They benefit around 800 students each year.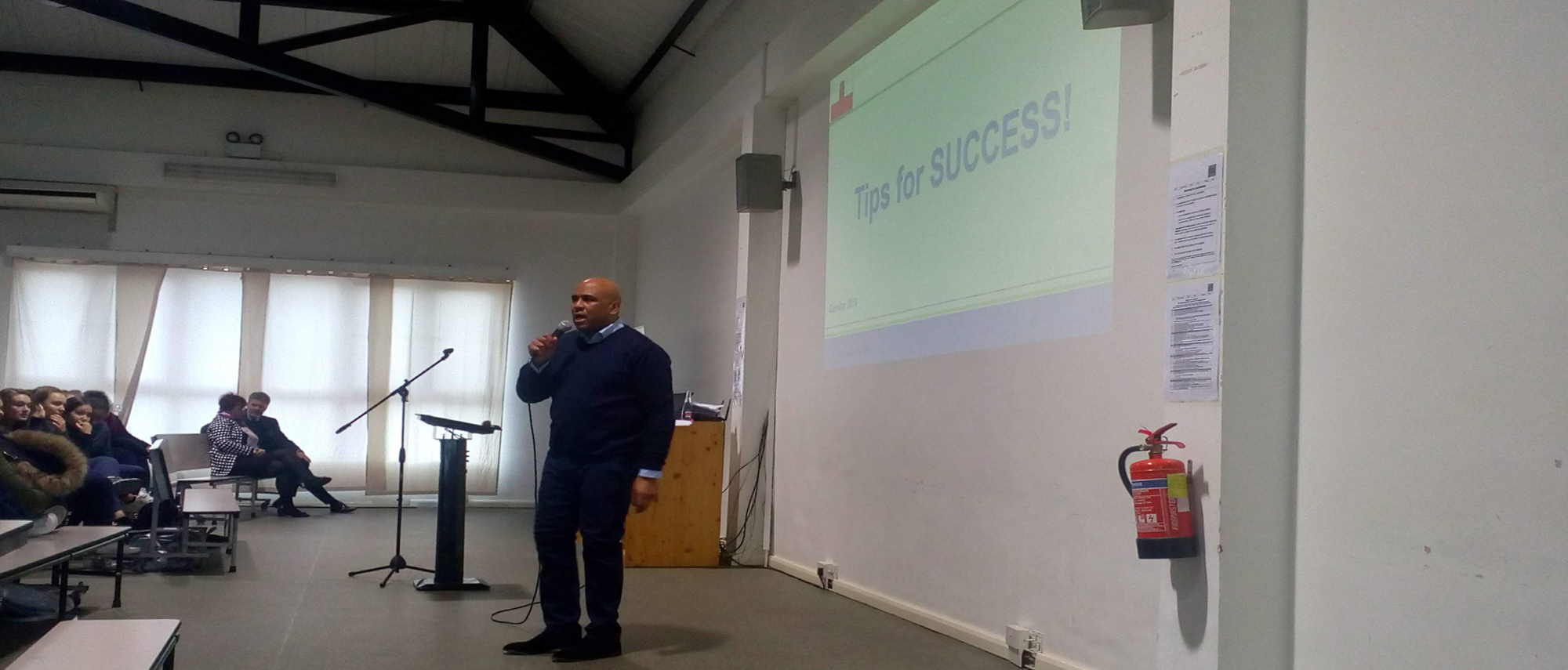 Building bridges to higher education
As part of the University Talks we invite top universities to present on subjects including 'How to apply to University' and 'How to write a good personal statement'. We run workshops to develop confidence in a work environment or when making applications and attending interviews. Whilst the talks are aimed primarily at students going on to university, they are also very useful to those who are not continuing with formal education and are considering other avenues.
Our speakers include Derek Browne from Entrepreneurs in Action and Jane Marshall from Imperial College London, and we have forged strong partnerships with Oxford, Cambridge and other top UK universities. 'The past few years have seen a continued Gibraltar presence at Oxbridge after some years of absence', says Andy, 'and we would like to think our programmes have contributed in their own way'.
'The Universities talks provide our students with a valuable insight on University life, whilst developing the crucial

skills that they need in order to navigate the application process.'